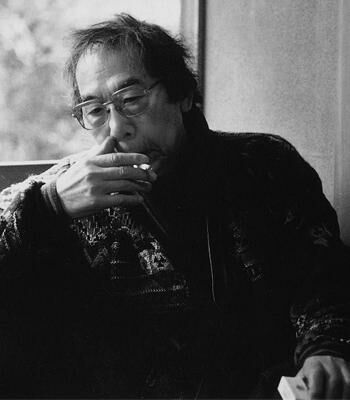 Kyohei Fujita
Tokyo, Japan
1921-Sept 18, 2004
A Breathtaking Japanese Box
The name Koyhei Fujita is synonymous with "Liuli box" – and not just any box. A delicate and ornate Japanese Liuli Jewel box.
He's best known for his glass boxes with complicated surface decorations, and his work was included in the exhibit One of a Kind: The Studio Craft Movement at the Metropolitan Museum of Art in New York City, December 22, 2006 – September 3, 2007.
After studying in the metal department at the Tokyo Academy of Arts (now the Tokyo National University of Fine Arts & Music), Kyohei Fujita became an independent glass artist in 1949 at a time when there were few artists working in glass in Japan. He was a pioneer of glass-making and helped to bring the Studio Glass Movement to Japan. In 1989, he was appointed as the only glass artist to the Japan Art Academy, an honorary society for artists who have contributed to the arts.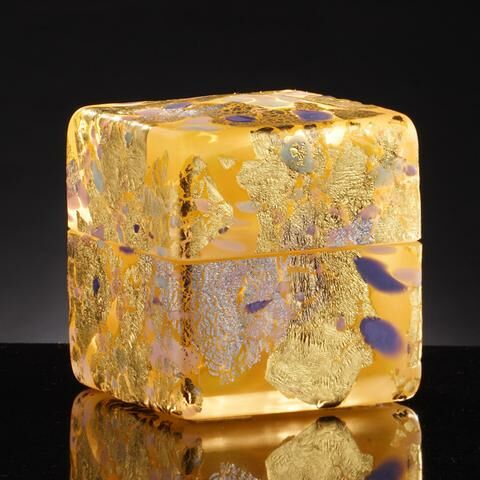 Kyohei Fujita places great emphasis on Japanese tradition and hand-made paper craft. This is why he represents modern Japanese Liuli art of the past fifty years and why he will continue to do so forever.
If there is anything to be learned from Kyohei Fujita, it would have to be the word "tradition". In contemporary glass art, all effort and passion seems to be placed on transcendental distinctiveness with this distinctiveness rooted in a form of historical sensibility. One must acknowledge and treasure their past in order to enrich their present. What the future may bring is thus negligible.
Humans are lonely beings who search for fulfillment through companionship. Unless there is true insurmountable obstacle, solitude is but a phase. Assisting others in leaving loneliness behind by embracing their past is one way to go through it.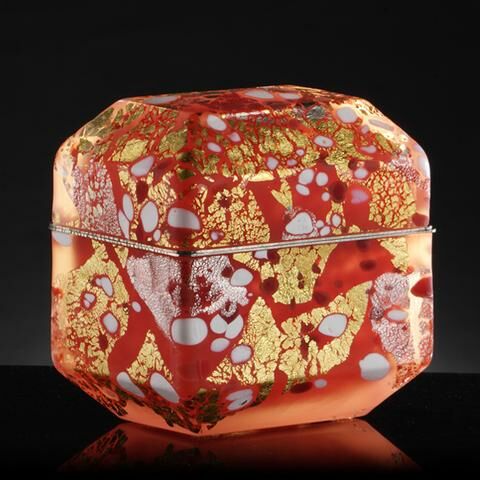 Kyohei Fujita has inadvertently extended the glory of Japan's Pinan Period through his work. Through the ashes of time and glory, he expresses a boundless aura. What is treasured inside that box is an ever-expanding ray of hope born from the ultimate beauty of life.
Within the realm of contemporary glass art, Fujita's efforts are particularly moving because of his attachment to historical sentiment. A person must first recognize their past and treasure their future in order to lead a fulfilled existence.
Let craft be craft – nothing more, nothing less.
Related Link:
Liuli Crystal Art's International Artist Private Art Collections
1998 Letters From Co-Chairs Of Gas in Japan
A Breathtaking Japanese Box
A personal gift from Kyohei Fujita to Loretta H. Yang
Loretta H. Yang made the acquaintance of Kyohei Fujita during a 1993 exhibition in Japan. She greatly admired and was moved by his inspiring and world-renowned glass boxes. Inspired by traditional Japanese maki-e laquerware, he treats his glass with gold foil, engraving and inlay. Each box is created by mold-blown glass; the result is Japanese tradition at its best.
Loretta H. Yang's works inspired by Kyohei Fujita – Wish the Riches of Heart