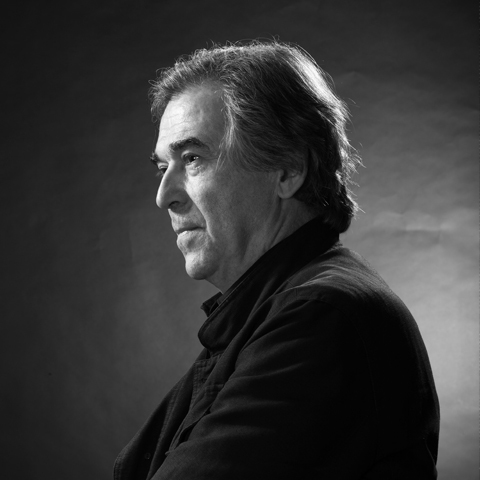 Antoine Leperlier
1953 France
Living National Treasure of France
A Century Old Pâte-de-verre Background
Named Maître d'Art by the Ministry of Culture of France
Lost-wax casting is a tradition in Antoine Leperlier's family. His grandfather Francois Decorchemont was one of the great glasswork masters from the Art Deco period. From the time he was fifteen, he immersed himself in his grandfather's studio and studied the multitude of possibilities associated with Pâte-de-verre, or lost-wax casting. His great skill and grasp of glass as a material earned him the title of Living National Treasure by his home country France. Leperlier is a key figure in the realm of contemporary Pâte-de-verre.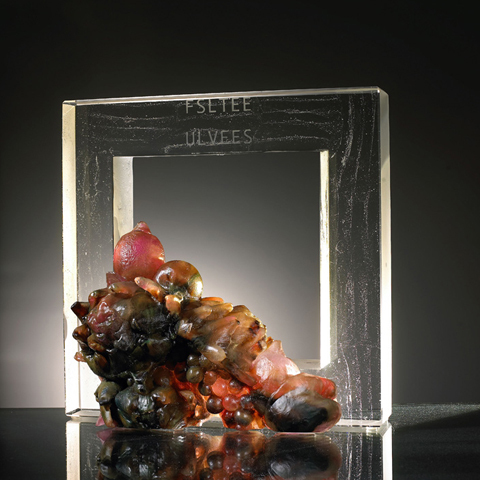 Living National Treasure of France
Born in 1953, Antoine Leperlier received degrees from the Universite Paris I – Pantheon Sorbonne and L'Ecole de Louvre in philosophy and sculpture. Challenging academic limits, Leperlier believed that the ideal creative state lies in finding a material that can accurately convey one's personal views.
With philosophical leanings, Leperlier delves into different techniques, expanding the possibilities of glass art. His work features symbols pertaining to history, people, art and time through relief and inscription, revealing his beliefs on the essence of life and care for his fellow humans. A carrier for time and memory, Leperlier's art captures the flow of time within transparent and sturdy glass blocks; he uses captured moments to express the perpetuity of philosophy.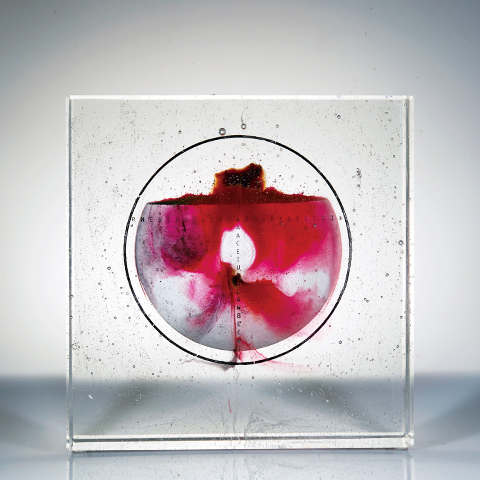 An extract from the book "Locus Solus" written by Raymond Roussel,
explaining how the voice of a women has been recorded.
Leperlier's glass art has been exhibited in over thirty internationally renowned museums in the countries of France, Germany, the United States, Japan, Czech Republic and England. Highly sought after by private collectors, his work has become increasingly popular in the Chinese art market over the past several years.
A Century Old Pâte-de-verre Background
Antoine Leperlier's grandfather is Francois Décorchemont, a French Pâte-de-verre pioneer and a man whose name is synonymous with the technique in his home country.
Leperlier recalls apprenticing at his grandfather's studio as a youth (1968 – 1971). "He never showed me his formulas or passed on specific techniques." But when Leperlier officially began working with Pâte-de-verre, it was second nature, like breathing. Only "when breathing, one is not aware of the process of breathing in and out, so I knew I had to start from the beginning in order to understand those unawares."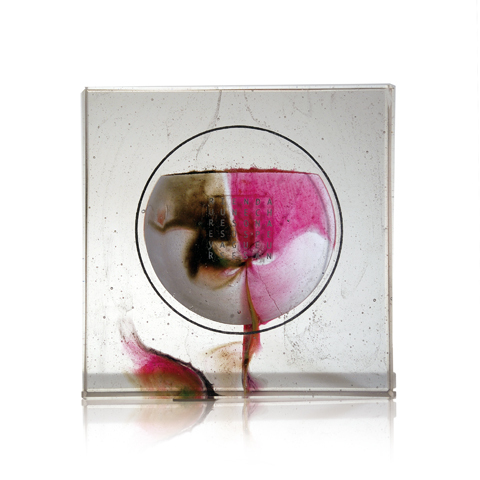 An extract from the book "Locus Solus" written by Raymond Roussel (1877 -1933),
explaining how the voice of a women has been recorded.
This profound survey into the soul can also be credited to Décorchemont. In Décorchemont's early years studying the Pâte-de-verre technique, he explored the craft of bronze casting. He would use cow (or horse) dung in the mold because it contained rich levels of highly flammable grass that would aid the flow of glass and color as the smoke rose.
Leperlier grew tired of his days as an apprentice. These were days without breaks, weekends, his only company a kiln and broken glass. He did not yet realize that those days would shape him as an artist. Once, strolling with his grandfather in the yard, they came across a rose. Décorchemont reminded him that the flower's color in glass was 60% yellow gold and 30% white gold; the remaining 10% was the oxidization of tin and metals. A glass artist must retain a firm grasp of metals and color matching. Leperlier recalls that his grandfather was still sketching on the eve of his passing at 91 years of age.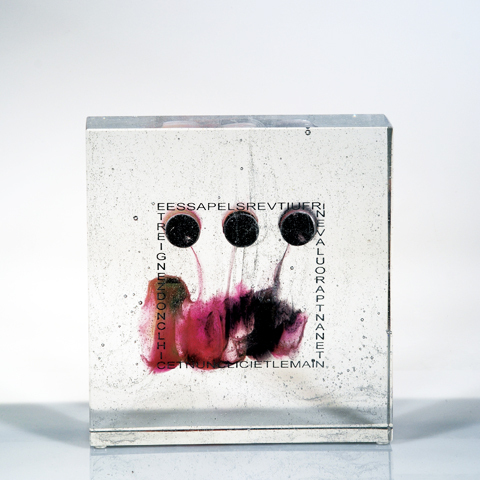 An extract from the book "Ulysse" written by James Joyce (1882-1941):
"Thus embrace there and then by where the future runs away towards the past."
In 1978, armed with Décorchemont's kiln and journal, Leperlier completed his very first creative experiment; it was the beginning of his stylistic evolution. In 1994, he was nominated for Maitre d'Art (National Living Treasure) in his home country of France for his contributions to the conservation of the Pâte-de-verre cultural art form. Leperlier accepted the honor on behalf of the heritage and innovation of Pâte-de-verre. He professed, "We must release Pâte-de-verre from the confines of its craft inheritance. The importance lies not in the technique but in the reason an artist choses to utilize this technique."