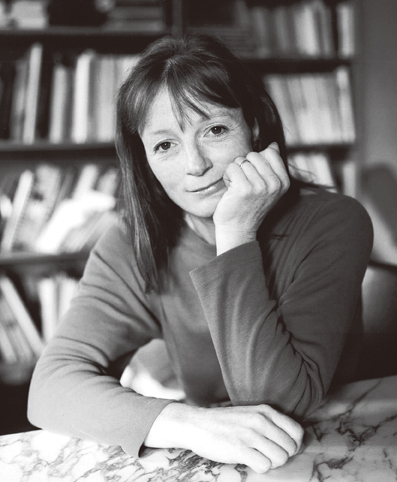 Toots Zynsky
1951-, Massachusetts, USA
Toots Zynsky is known for her distinctive "filet de verre" technique that fuses threads of glass to achieve unmatched explorations of color. While completing her BFA at the Rhode Island School of Design, Zynsky helped found the Pilchuck Glass School, which ultimately made studio glass a mainstream phenomenon. Although her work is constantly evolving, Zynsky consistently experiments with color and form; in her early vessels, Zynsky fused glass with barbed wire and later, nets of glass with blown forms. Through the invention of her "filet de verre" technique Zynsky began melding layers of glass threads inside a kiln to achieve unique manipulations of color—a process that involved teams of people pulling thread but was simplified by her co-invention of a thread-pulling machine, which uses electronic software to create glass thread in a manner comparable to glass optical fiber.
As one of the most formidable and exuberant glass artists of our times, Toots Zynsky is remarkably accomplished. The list of her acquired work is long and includes the Victoria and Albert Museum in London, Museum of Fine Art in Boston and the Koganezaki Glass Museum in Japan.
Her work has been commissioned by Venini, the largest and most successful glass furnaces in Murano and her work was the first piece of contemporary glass commissioned and acquired by the Museum of Modern Art in New York.
Zynsky's work was acquired by the White House in 1993 and is now housed in the William J. Clinton Presidential Library.
Sotheby's New York
Versace Founder Gianni Versace's Personal Collection Auction
Versace's Toots Zynsky sells for 10 times the projected price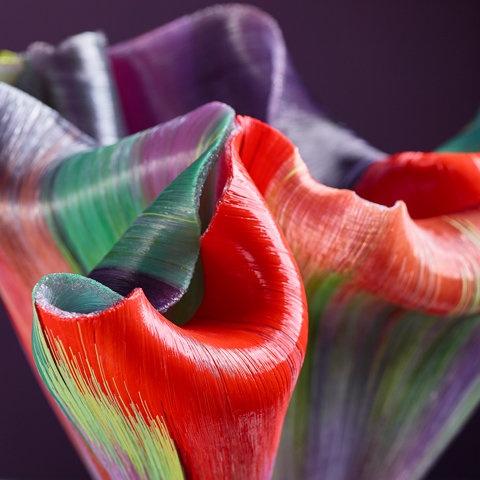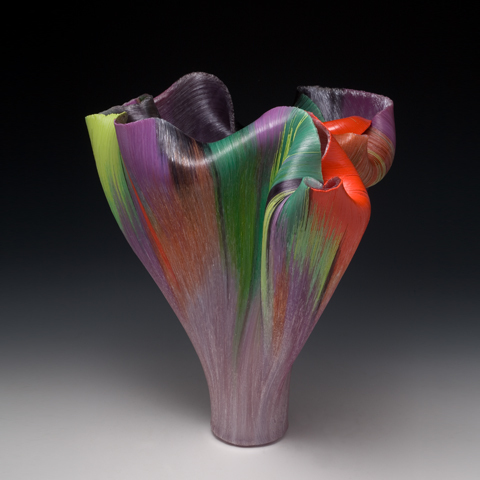 Dale Chihuly's First Student
Toots Zynsky was Dale Chihuly's first student and assisted Chihuly in the founding and establishment of the Pilchuk Glass Center. Zynsky explores and pushes glass to its potential through cold-working, blowing, flash melting, casting and grinding.
Zynsky calls her distinctive brand of technique filet-de-verre. Using heat-formed glass threads, she creates vessels of extraordinary color. In 1984, she traveled to Ghana, West Africa, to work on a special project recording traditional music. Her experiences there shaped her use of color and composition for many years afterward. Zynsky's vessels are vibrant, graceful, beautiful with ease, bursting forth with color, brilliant, scintillating and perfectly formed.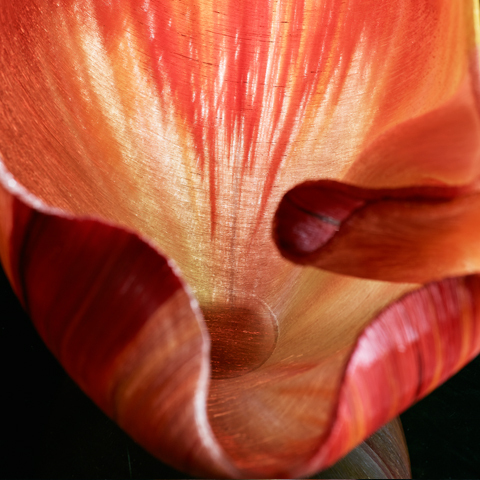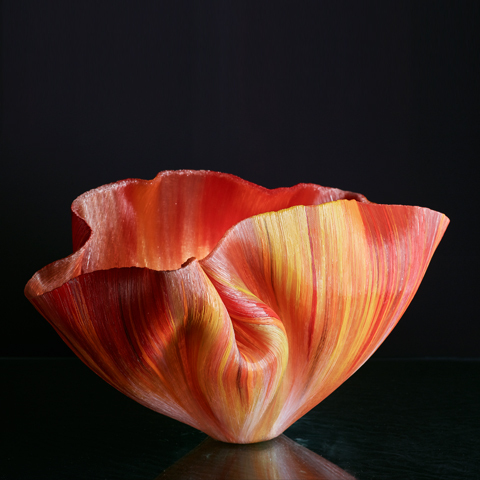 photo by Nelson Teng