An Indispensible Name in French Pâte de Verre
François Décorchemont (1880-1971)
---
François Décorchemont was the founder of French pâte de verre, and his name is synonymous with the technique in France. Although he came after Henry Cros, his advancement of the technique and mastery of color placement solidified his standing.
A close friend to Claude Monet, Décorchemont was strongly influenced by the utilization of light and color in Impressionism and pondered how to recreate a painterly effect in glass. In his time, computer monitored kilns and electrical kilns did not exist. The rudimentary coal heated kilns made it virtually impossible to manipulate color application and placement but Décorchemont was not one to be deterred.
Décorchemont's grandson Antoine Leperlier recalls the time his grandfather came upon a rose during their stroll through the garden and noted to him that that particular flower was made up of 60% yellow, 30% white and 10% oxidation of various metals. To a glass artist, color is a scientific observation in the interaction between color and metals.
The latter part of Décorchemont's career in glass was devoted mostly to inlaid stained glass in churches. For many years, he replaced all the glass in the churches from his hometown as well as the glass in Église Saint-Augustin de Paris to glass created through pâte de verre. It can be argued that during that time, inlaid stained glass was the best artistic showcase of light and color. Each piece was substantial, rich with complex layers, and noticeably different from the typical glass used.
Antoine Leperlier recalls: He worked until he was 92 and even then, he sketched in bed until he left this world. François Décorchemont gave glass the permission to be poetic and painterly and for that, he will always be remembered.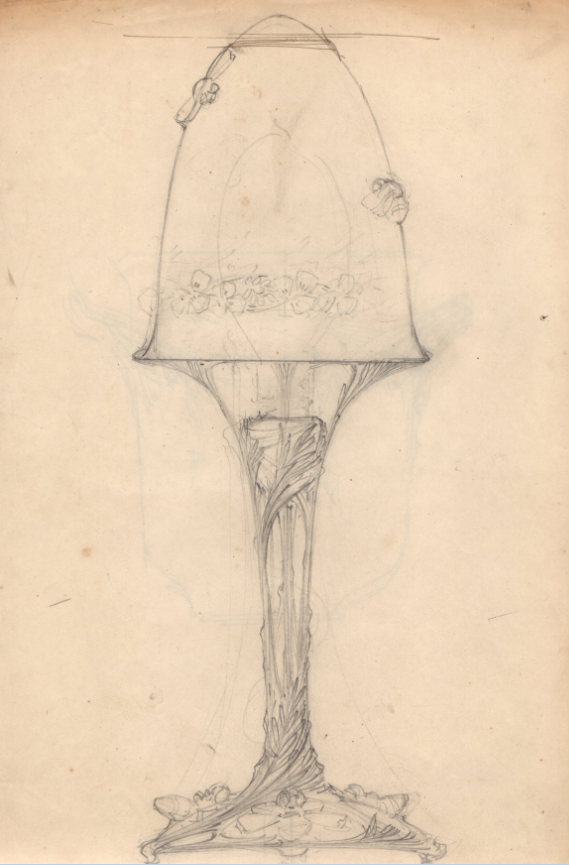 When Chang Yi first laid eyes on To the Light he thought it was a vase. But Antoine reminded him: bees fly upward, so wouldn't the opening be at the bottom? So rather, could this be a lamp shade? To encourage light, the glass is no thicker than a piece of paper. Not only is this design valued for its technical achievement but for the importance Décorchemont places in nature. Bees seek and are drawn to light. During the Industrial Revolution, these insects became a sign of the resistance and in a sense, an artist's spiritual hope. Art must be more than decorative, it must embody an aspect of the human spirit in order to survive.